"It's about more than just buying bones locally," said Atlas Butler President Michael Swepston. "It's about changing lives. We know that with each bone purchased, we are supporting a bright future for a friend and neighbor."
Atlas Butler looks forward to ordering bones each month and has seen the immediate impact our partnership is having in the community. Over the last year, Growlers' has grown from four bakers to eight and purchased its first branded company vehicle to deliver orders and expand its presence in Central Ohio and beyond.
Reflecting on how Growlers has grown since partnering with Atlas Butler, Tina Garriott, executive director at Growlers, said "I never take things for granted, and 'thank you' seems so small to convey the gratitude we have for Atlas Butler's impact."
Atlas Butler customers, partners, and team members are just as big of fans of Growlers as the company is.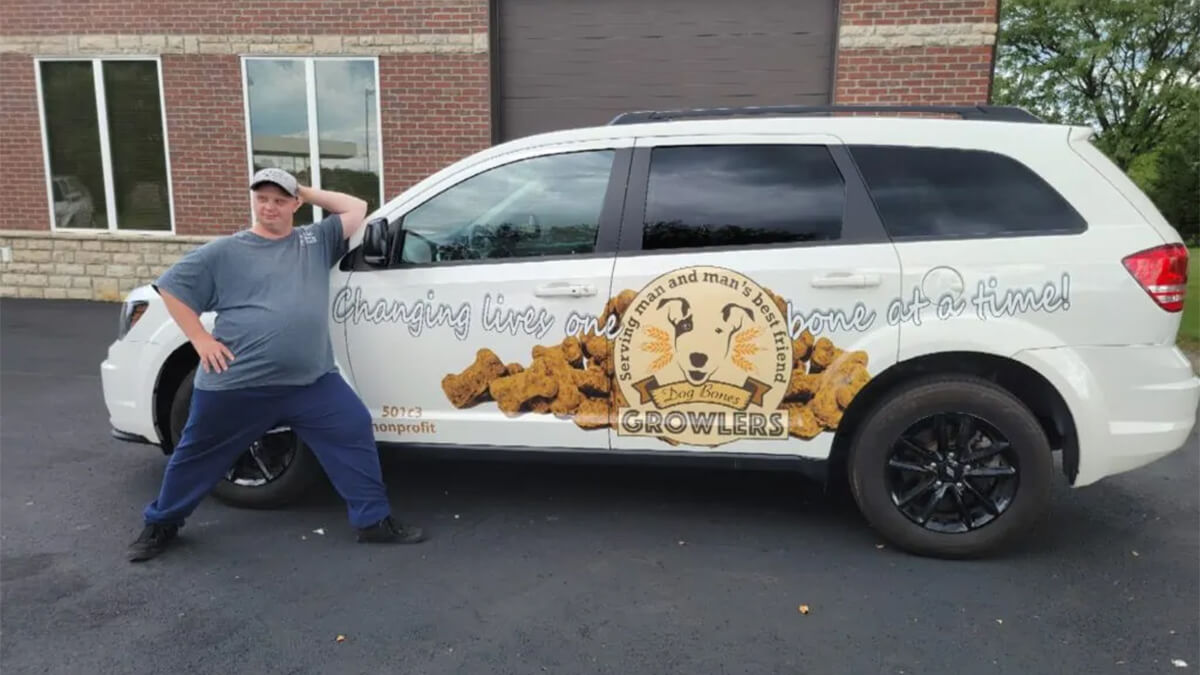 An Atlas Butler employee's family loves the bones so much that they are exploring a partnership with Growlers in their family-owned coffee shop in Logan.
Atlas Butler customers have placed an individual Growlers orders. One customer noted that they heard about Growlers through Atlas Butler and their Yorkie loves them.
Families who adopt through the Humane Society are enjoying Atlas Butler-Growlers bones.
Some Atlas Butler customers are even partnering with Growlers for their own businesses.
For those wishing to learn more about Growlers, or order treats for their furry friends, visit growlersdogbones.org