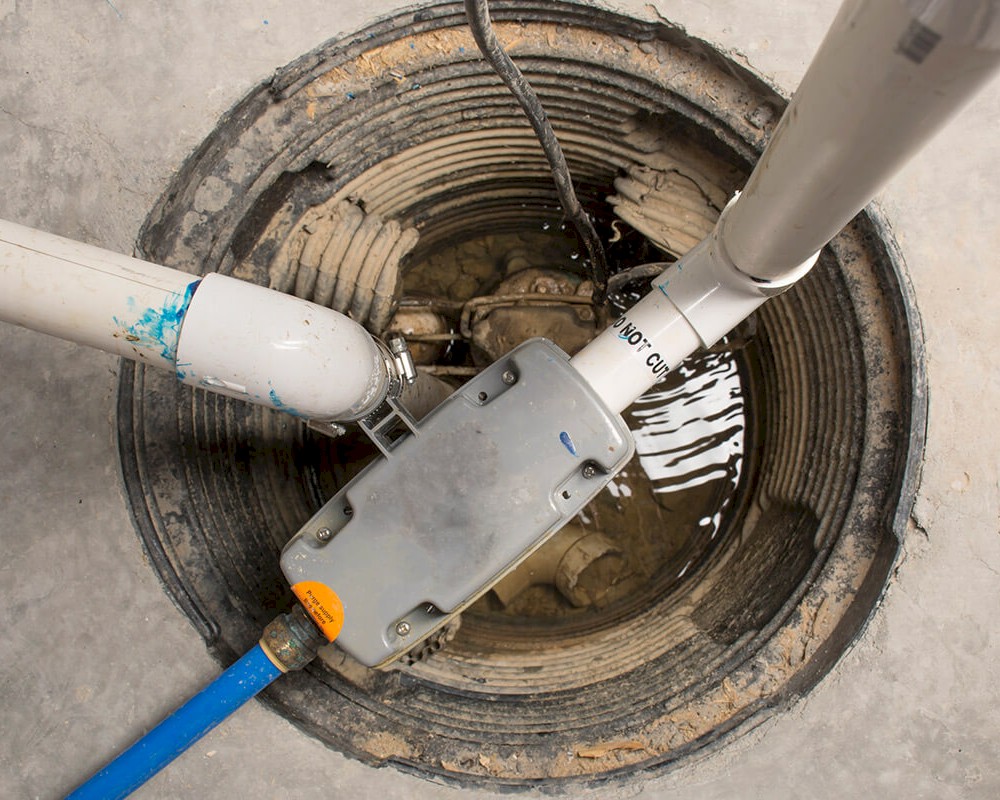 Complete Sump Pump Installation by Experts
Fast and Reliable Sump Pump Installation for a Dry Home
A reliable sump pump is your basement's defense against water damage.
When it comes to preventing basement flooding and water damage, a reliable sump pump is your first line of defense. Atlas Butler offers professional sump pump installation services that include drilling a pit, running new pipes, and installing a new system. Your home's safety matters to us, and we're here to help your basement remain dry and secure.
What Sets Us Apart:
Industry-Best Warranty: Atlas Butler provides the best warranty in Central Ohio on a new sump pump when you buy and install your new equipment through our team. Call us or ask your technician for details.
New Pipe Installation: We run new pipes to efficiently channel water away from your foundation, preventing water intrusion and potential damage.
Expert Drilling: Our team drills a sump pit in the most strategic location, maximizing water collection and preventing basement flooding.
Quality System Installation: We install a high-quality sump pump system that's tailored to your home's needs, providing reliable protection against water intrusion.
From plumbing and drain cleaning to sump pumps and water heaters, our experienced technicians keep things flowing. Whether you need maintenance, repairs, or replacements, we have the solution.
The Atlas Butler Comfort Pledge
We are the only heating, cooling and plumbing company that can guarantee to have you back up and running within 24 hours of your call more than 95% of the time.
Read our full Comfort Pledge to learn about everything we do to guarantee your comfort.