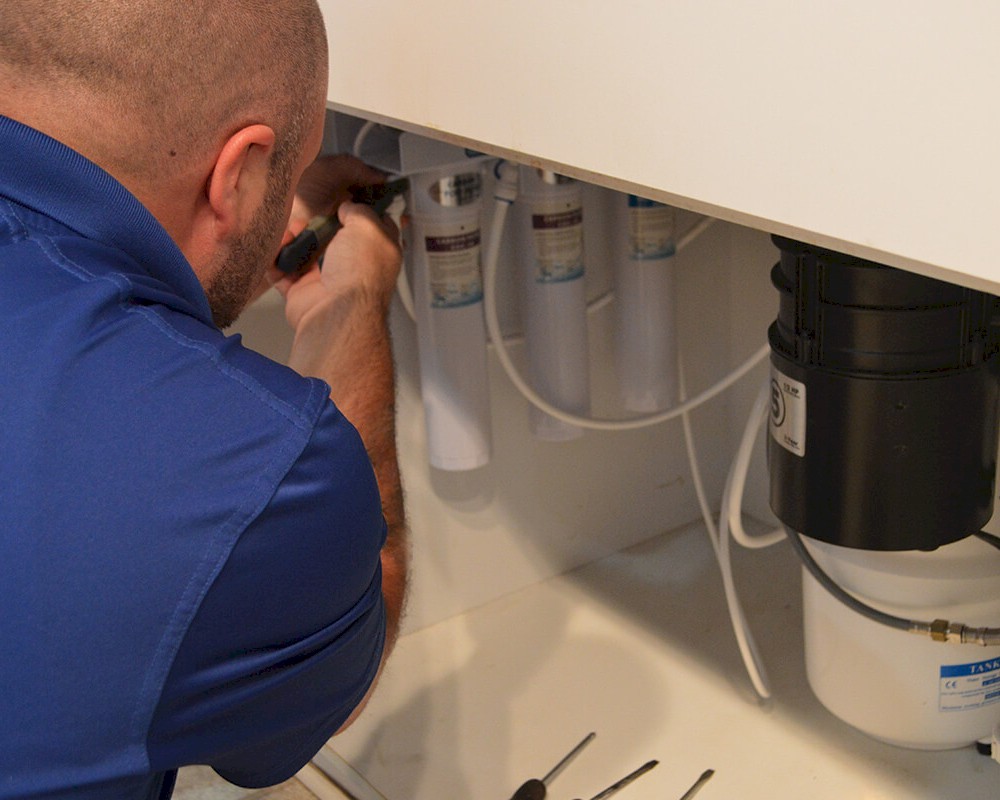 Reliable Water Purification Installation Solutions for Healthy Living
Improve Your Water Quality: Professional Water Purification System Installation
Enjoy Clean and Safe Drinking Water with the Installation of a New Purification System
Are you looking to improve the quality of your water? Atlas Butler specializes in installing water purification and water softener systems that help provide clean and safe water to drink, cook and shower with, and use in household cleaning. Well water - and even municipal systems - can contain minerals and hard water. A water softener from Atlas Butler can help clear up stains and deposits on your appliances, dishes, and shower or tub.
And water filtration solutions like a whole-home system can remove chemicals to improve the quality of your incoming water and help prevent damage to your pipes and plumbing caused by scaling and corrosion. Atlas Butler also specializes in reverse osmosis filters installed in your sinks to clean and improve drinking water right where you need it most.
What Sets Us Apart:
Comprehensive Assessment: Our skilled technicians evaluate your water quality and recommend a water purification system that addresses your specific concerns.
Industry-Best Warranty: Atlas Butler provides the best warranty in Central Ohio on new water filtration and water softening systems when you buy and install your new equipment through our team. Call us or ask your technician for details.
Professional Installation: Our team ensures a smooth installation process, minimizing disruptions and leaving you with a water source you can trust.
Enhanced Health: A water purification system can remove impurities, odors, and taste concerns, providing you with healthier water for drinking and cooking.
From plumbing and drain cleaning to sump pumps and water heaters, our experienced technicians keep things flowing. Whether you need maintenance, repairs, or replacements, we have the solution.
The Atlas Butler Comfort Pledge
We are the only heating, cooling and plumbing company that can guarantee to have you back up and running within 24 hours of your call more than 95% of the time.
Read our full Comfort Pledge to learn about everything we do to guarantee your comfort.