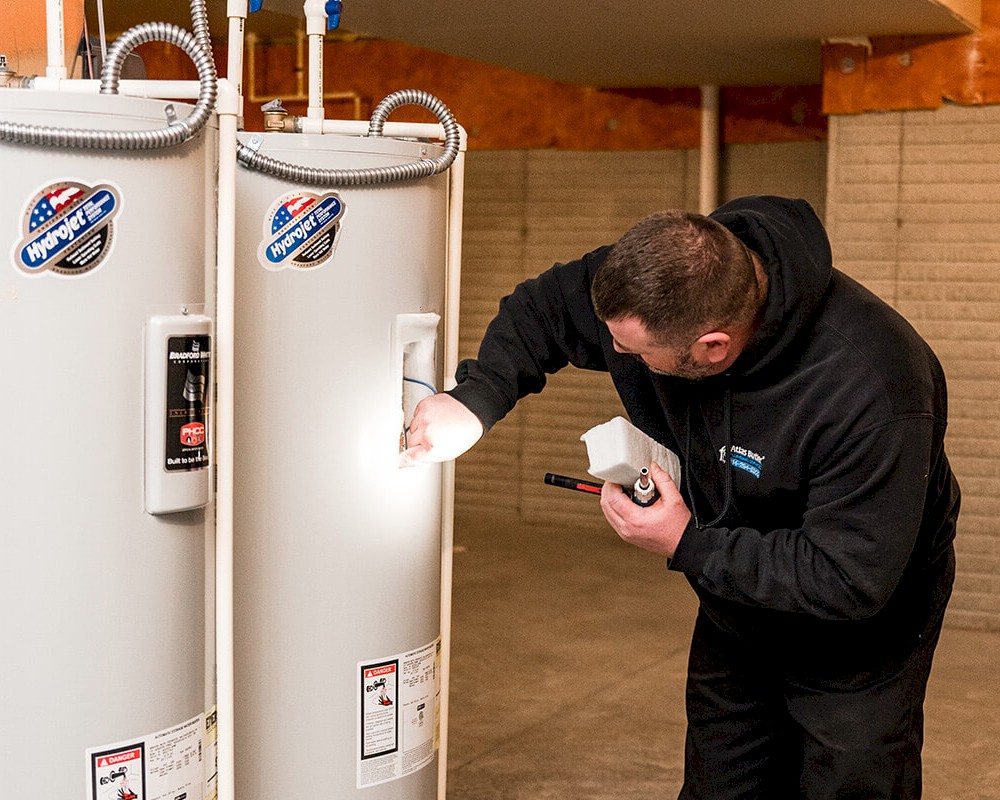 Water Heaters Perform Best with Maintenance
Water Heater Maintenance Services Keep Your System Running Efficiently
A well-maintained water heater is essential for the comfort and convenience of your household.
Regular maintenance is the key to ensuring your water heater performs at its best. Atlas Butler specializes in providing professional water heater maintenance services that keep your system running efficiently and extend its lifespan. With an annual inspection, we can make sure your water heater stays in top shape year after year.
What Sets Us Apart:
Thorough Inspections: Our skilled technicians conduct comprehensive inspections on all parts and components to identify potential issues before they become major problems, saving you time and money in the long run.
Top-Quality "Tune-Ups:" We perform precise tune-ups and an annual tank flush to optimize your water heater's performance, ensuring it operates efficiently and provides consistent hot water.
Benefits with the Comfort Club: Elite Comfort Club members receive an annual full-home plumbing inspection and hot water tank flush to catch issues before they happen, year after year.
Safety Checks: Your safety is our priority. We perform safety checks to ensure your water heater is operating without any hazards, giving you peace of mind.
From plumbing and drain cleaning to sump pumps and water heaters, our experienced technicians keep things flowing. Whether you need maintenance, repairs, or replacements, we have the solution.
The Atlas Butler Comfort Pledge
We are the only heating, cooling and plumbing company that can guarantee to have you back up and running within 24 hours of your call more than 95% of the time.
Read our full Comfort Pledge to learn about everything we do to guarantee your comfort.