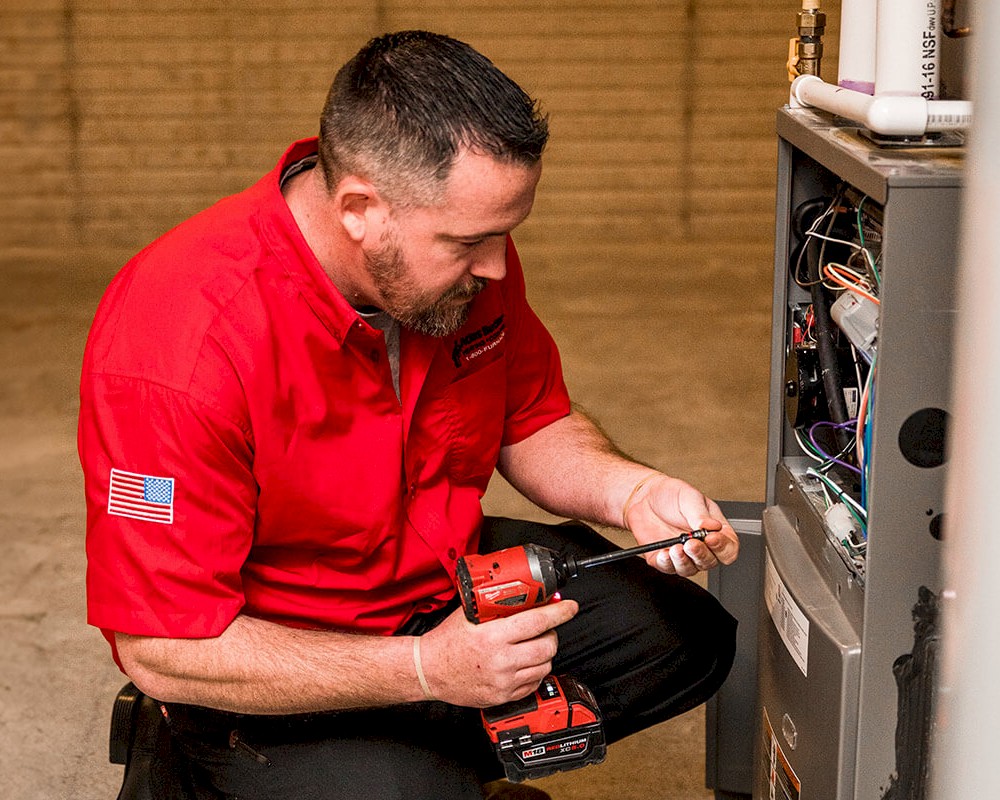 Professional Furnace Installation and Replacement
Experience reliable heating and humidity control solutions with Atlas Butler's furnace installation and replacement service. We can help you find the right furnace for your Central Ohio home that will keep your warm all winter long.
Reliable and Effective Furnace Installation
Proper furnace installation goes beyond just heating and humidifying your home in cold, dry months; it can affect energy efficiency, safe operation, and even the lifespan of your system. Our skilled furnace installation technicians follow industry best practices to ensure your furnace is installed safely and correctly, gives an accurate reading on your thermostat, and provides consistent heating and humidity throughout your home. With our expert installation, you can enjoy comfort and warmth when you need it.
What Sets Our Furnace Installation Apart:
Skilled Technicians: Our technicians have years of experience in furnace installation and replacement, ensuring a smooth and efficient process.
Customized Solutions: We assess your heating needs and recommend the right furnace size, humidifier, safety controls, and any accessories for your home's requirements.
Industry-Best Warranty: Atlas Butler provides the best warranty in Central Ohio on new furnace and heating systems when you buy and install your new equipment through our team. Call us or ask your technician for details.
Customer Support: We explain the features of your new furnace and provide tips for efficient usage and long-term maintenance.
From heating and cooling to air purification, humidity solutions, and air duct cleaning, our experienced technicians keep homes comfortable. Whether you need maintenance, repairs, or furnace replacements, we have the solution.
The Atlas Butler Comfort Pledge
We are the only heating, cooling and plumbing company that can guarantee to have you back up and running within 24 hours of your call more than 95% of the time.
Read our full Comfort Pledge to learn about everything we do to guarantee your comfort.