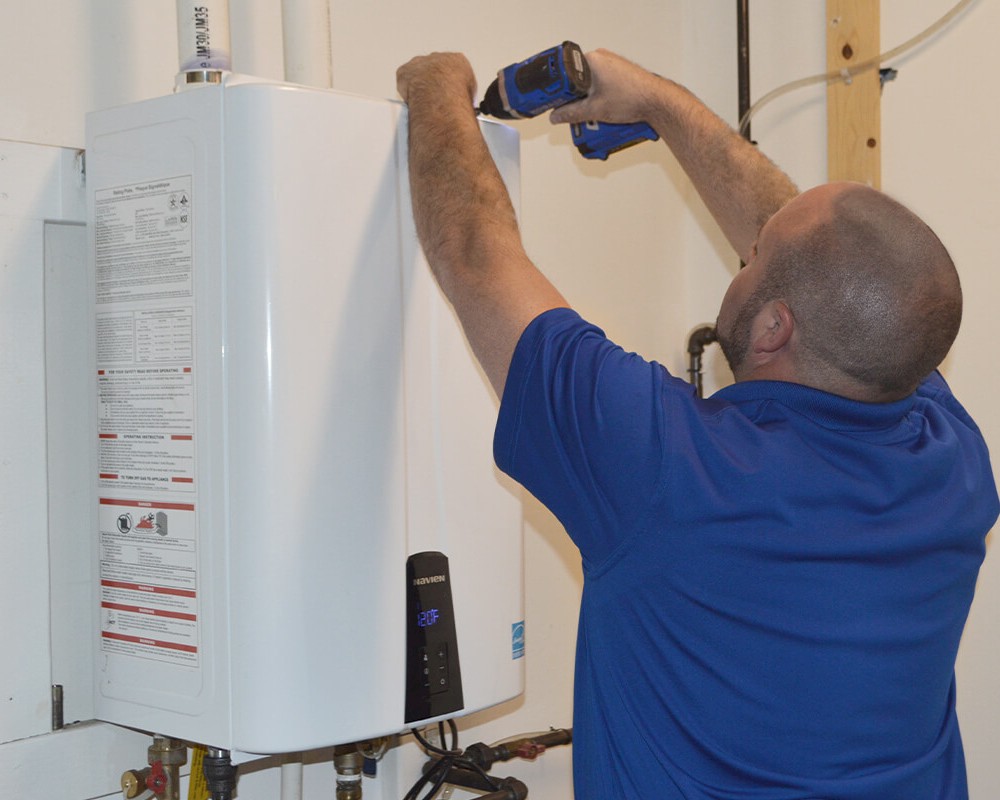 Get Your Water Heater Replaced by the Best
Fast & Reliable Water Heater Replacement Services
Don't let a struggling water heater disrupt your routine.
Is your water heater showing signs of aging or inefficiency? It might be time to replace it, or even upgrade to a tankless water heater. Atlas Butler specializes in providing professional water heater replacement services to ensure you enjoy uninterrupted hot water and enhanced energy efficiency. We're committed to comfort and will make your transition to a new water heater smooth and hassle-free.
What Sets Us Apart:
Expert Consultation: Our skilled technicians will assess your current water heater system and provide tailored recommendations for replacement options that match your needs and budget.
Industry-Best Warranty: Atlas Butler provides the best warranties in Central Ohio on gas, electric, and tankless water heaters when you buy and install your new equipment through our team. Call us or ask your technician for details.
Efficient Installation: Our team ensures a seamless installation process, minimizing disruptions to your routine and leaving your space tidy and ready for your upgraded system. You don't have to worry about removing your old water heater—our team can remove it for you!
Energy Efficiency: A new water heater can significantly reduce your energy bills. We specialize in installing tankless water heaters and other energy-efficient models that contribute to a greener and more cost-effective home.
From plumbing and drain cleaning to sump pumps and water heaters, our experienced technicians keep things flowing. Whether you need maintenance, repairs, or replacements, we have the solution.