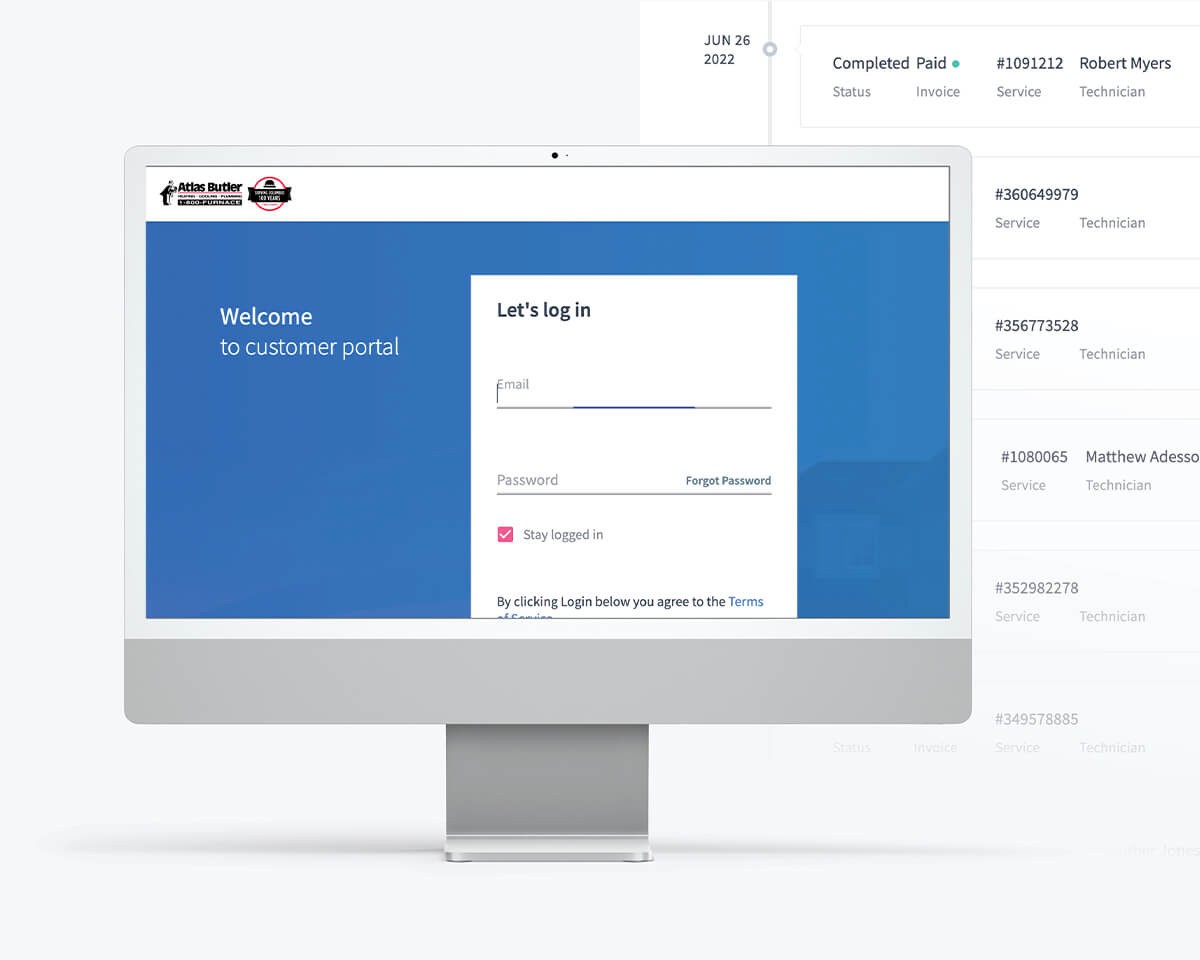 Customer Portal
Make payments and review your payment history quickly and easily. You can also update your payment information, review your service history, and track usage of your Comfort Club member benefits.
Frequently Asked Questions
Is the Customer Portal secure?
Yes. The Customer Portal is a secure site that houses your information. Service Titan has best in class security features and security certificates are also maintained to ensure customer information remains protected.
Can I sign up for a Comfort Club Membership through the Customer Portal?
No. Please call our Customer Service team at 1-800-FURNACE to enroll in our Comfort Club Program.
Can I make changes to my personal profile (such as address or telephone number)?
No. Please call our Customer Service team at 1-800-FURNACE to make profile changes.
Can I store my payment details?
Yes! Payment details can easily be saved to allow future automated payments of both invoices and reoccurring club membership charges.
Can I schedule service utilizing the Customer Portal?
Not yet. We are currently working on this functionality. Please continue to call into our customer service team or access our website directly at atlasbutler.com to schedule your appointments.
Why is the equipment tab blank or not current?
If your equipment tab is blank it may mean you have non-Atlas Butler equipment or that equipment details have not yet been entered and /or updated (if you have older equipment) into Service Titan. Our Customer Service team can assist in scheduling the capture of this information to ensure that it gets updated. Just call 1-800-FURNACE.