In 1921, McGee and Ramey purchased the manufacturing rights to the Butler Furnace from the F.B. Zeig Manufacturing Company of Fredericktown, OH and the Butler Furnace Company was born. Butler Furnace Company began as a manufacturer and evolved the business to include sales and installation of the Butler Furnace. That same year, the company moved to 243 North Fifth Street into what would be the corporate headquarters for 67 years.
The word "atlas" was adopted into the company name in 1934 to emphasize the concept of "Strength Through Service" and thus we became known as Atlas Butler.
Up to the 1950s, Atlas Butler primarily replaced furnaces in existing homes. The post-war boom in new home construction led to a focus on servicing new homes spearheaded by Dwight Swepston, McGee's only son and second-generation family-owner. Dwight came to work at Atlas Butler after serving in the military in both WWII and the Korean War, attending The Ohio State University of Law and serving as the Board of Realtors Executive Director. During this time, Atlas Butler did a great deal of new commercial construction work while maintaining the replacement and service sides of the business.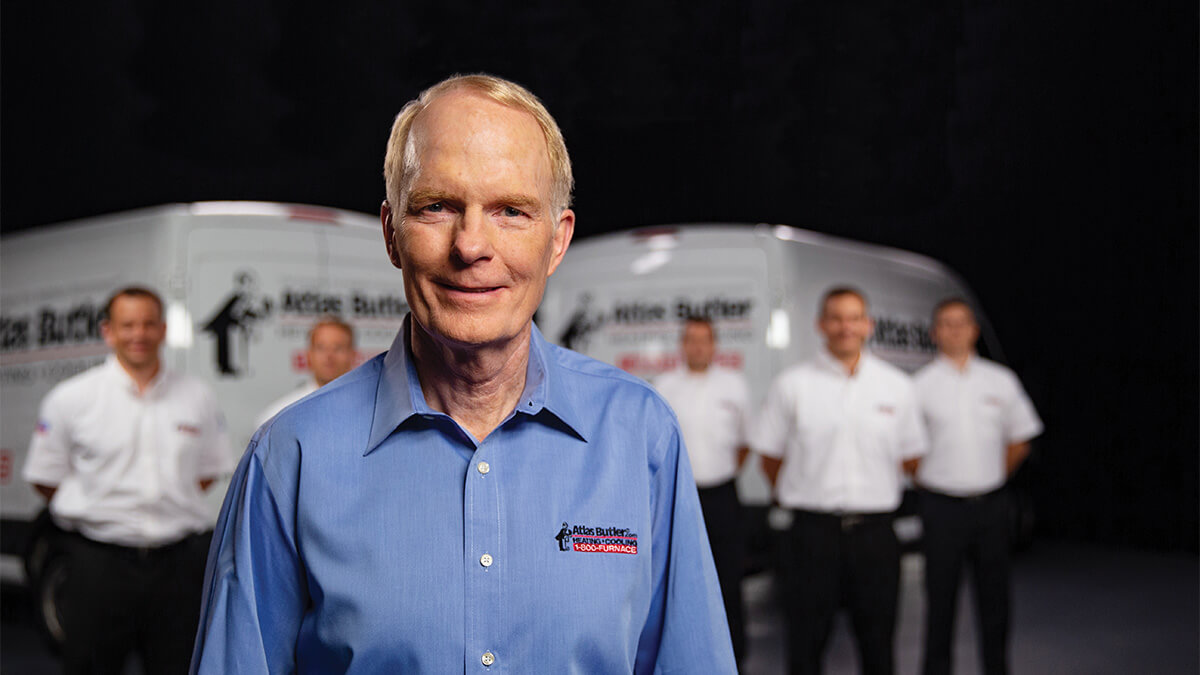 Mark Swepston, Dwight's son and third generation family-owner, began working at Atlas Butler in 1976. Before becoming president in 1985, Mark worked in the Accounting Department, Service Department and as the Service Manager.
In the late 1980s and early 1990s, there was a major economic recession that put the brakes on the commercial construction industry. Anticipating these changes, Atlas Butler looked to the future while sharpening our focus on service work for homes in the Central Ohio area.
In 1990, Atlas Butler replaced one of the last known Butler furnaces which had been installed in a Whitehall home in 1928. That's 62 years of service – talk about quality!
Also, during the 1990s, Atlas Butler was recognized nationally as an industry leader and awarded several honors of distinction.
1996: Chosen as a Carrier Distinguished Dealer, one of just 10 companies out of 8,000 in North America.
1996: Honored as Small Business of the Year by the Columbus Chamber of Commerce and the Small Business Administration.
1997: Small Business of the Year for the State of Ohio, the only HVAC company in the country to receive the award at a reception at the White House.
More recently, Atlas Butler has been honored to receive:
Consumers Choice Award: Best HVAC Company for 20+ consecutive years
Columbus Business First's Best Places to Work
Columbus CEO Best of Business
Inc. 500 America's Fastest Growing Private Companies
The Dispatch CBUS Top Picks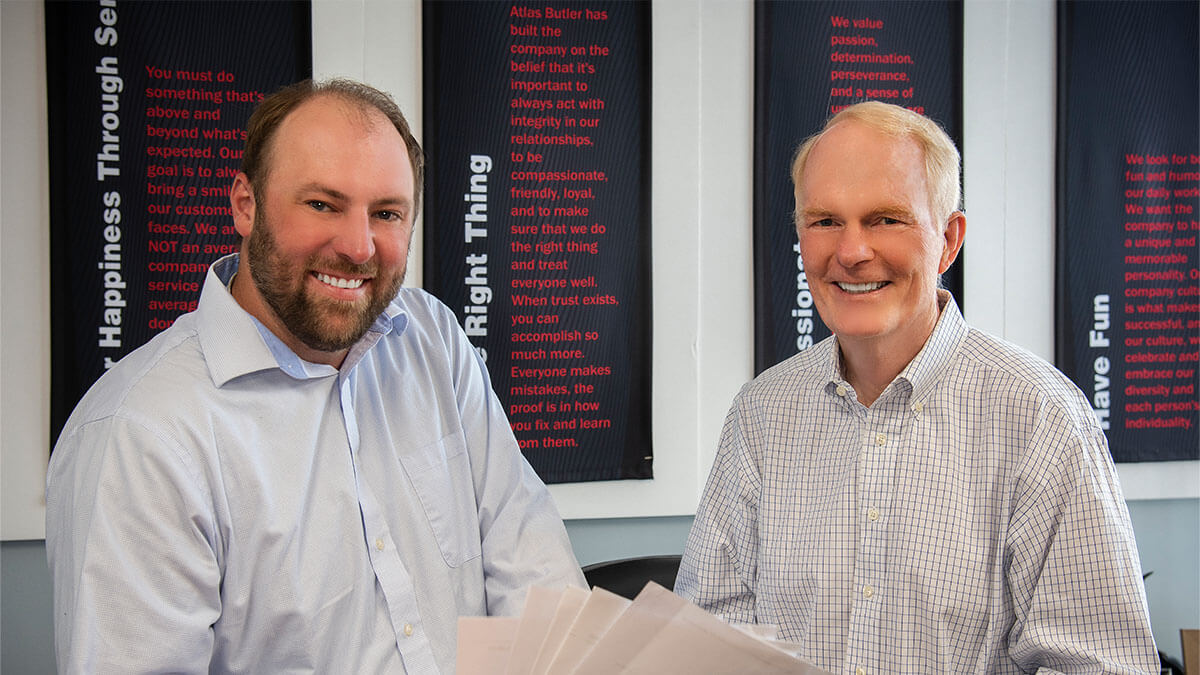 But Atlas Butler isn't in this for the awards. We are in it to serve our customers, support the Central Ohio community and provide education in our industry. Over the years, Atlas Butler has developed a variety of programs that highlight careers in the trades. In the 1960s, Dwight Swepston was instrumental in developing a career education program with the local HVAC association in conjunction with Columbus Public Schools. In fact, in 1969, Jerry Jackson graduated from this very program and is still an employee of Atlas Butler! In 2022, Atlas Butler launched Ride TO Decide providing both job shadowing and summer internship opportunities to high school students interested in exploring career opportunities in the trades.
In the mid-2000s, Plumbing and Drain services were added to Atlas Butler's offerings. Now one call really can do it all.
Michael Swepston, 4th generation family-owner, joined Atlas Butler in 2009 and became president in 2019. Michael's focus remains on serving our customers with the best technical knowledge and consumer experience possible while continuing to keep Atlas Butler a Best Place to Work.
Our growth has been steady and strong since the beginning. We are proud to have many lifelong customers as well as lifelong employees. Atlas Butler is in business to solve problems for people and our hope is that when you think of Atlas Butler you will think of "problem solvers".